2064915 WaveBrake® Side Press Wringer, Yellow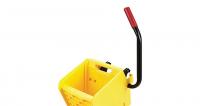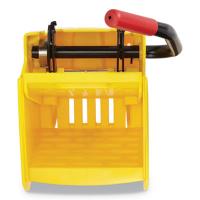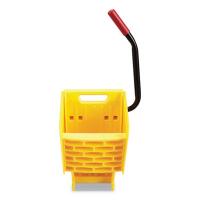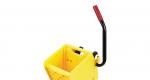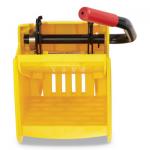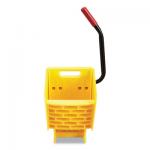 Description
With features that surpass traditional mop buckets, the new generation of WaveBrake® helps to clean floors with less effort to get the job done safer, without sacrificing quality and durability.
IMPROVE SAFETY AND PRODUCTIVITY Patented WaveBrake baffles result in less splashing while mopping and maneuvering, helping to create a safer environment for patrons and staff. Additionally, water stays in the bucket, eliminating unnecessary trips to the storage closet to fill up the bucket, enhancing productivity.
80% LESS SPLASHING - Molded-in WaveBrake baffles disrupt wave formation, reducing splash up to 80% versus leading competitors. *versus competitive U.S. 35qt single compartment mop bucket and wringer, not including divider bucket and accessories.
DESIGNED TO LAST The new generation WaveBrake wringer is designed and built to the highest of quality standards. WaveBrake wringers have an industry-leading warranty of 5-years.
5-YEAR WRINGER GUARANTEE The side-press and down-press wringers are designed to last 5-years or 200,000 cycles.
SECURE WRINGER CONNECTIONS Integrated wringer-guides ensure a secure connection to mop bucket, providing stability while wringing and maneuvering, to help prevent spills.
WRINGS A VARIETY OF MOP SIZES Wringer effectively wrings a variety of mop sizes, ranging from XS – XL (10oz – 32oz).
DURABLE AND DEPENDABLE The new generation of WaveBrake is built to last, with features you can continue to depend on.
DURABLE WRINGER HANDLE Handle is made from steel, with a comfort grip for long-lasting durability.
Specs
Product Length 15.75 in 3.74 cm
Product Width 13.38 in 3.10 cm
Product Height 31.13 in 6.89 cm
Product Weight 22.30 lb 4.51 kg