9W87 BRUTE Rim Caddy for 2643 waste receptacles.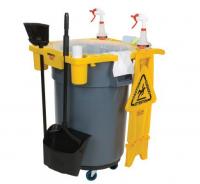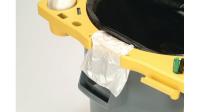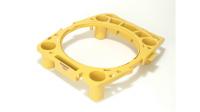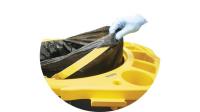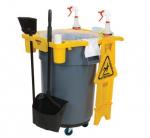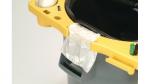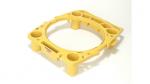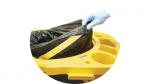 Description
Snaps securely onto the rim of BRUTE® 44-Gallon Containers (2643 and 2643-60).
User-friendly handles for easy maneuverability, and minimizes contact with refuse.
Easily attach and remove poly-liners.
Efficiently dispense smaller liners from inside Brute® container.
Spots for bottles wet-floor signs, sponges, lobby dust pan, brushes, liner rolls, gloves, and whatever else you can imagine.
Bottles, wet-floor sign, and other tools stay in place when bag is unloaded in a full tipped position or an upright position.
Specs
Length: 32 1/2 in 82.6 cm
Width: 26 1/2 in 67.3 cm
Height: 6 3/4 in 17.1 cm